Heat Pump Rebate
Your Trusted Experts for Energy Savings
Statewide Heat Pump Program
NYS Clean Heat
Heat Pumps keep your home temperature – and energy costs – just right!
Whether you use a mini-split, central air source or ground source heat pump, these all-in-one heating and air conditioning systems optimize air flow throughout your home or building to use less energy. This technology has the potential to deliver energy savings, especially during the cooling season, while also saving on your heating bill when upgrading from oil, propane and electric resistance. Heat Pumps are now more affordable than ever with National Grid rebates. Additional Heat Pump resources for customers are available, please visit https://cleanheat.ny.gov/
How do Heat Pump heating and cooling systems work?
Heat Pumps extract heat from the air or ground outside and distribute it inside your home or building. During warmer months the process is reversed. Heat is pulled from your interior space and released outside. These clean energy systems are not only convenient but also highly efficient.
What are the benefits?
• Increased efficiency. Heats and cools your home more efficiently than traditional HVAC systems.
• Increased comfort. Heat Pumps provide quiet, even heating and cooling throughout your home.
• Low maintenance. Systems last longer than conventional HVAC units and require minimal maintenance.
• Clean, healthy and safe. No combustion of fossil fuels, no fuel storage, no emissions, and no risk of carbon monoxide fumes.
Customers should consider installing heat pumps if:
• Experiencing hot or cold spots in your home
• Your heating or cooling system is approaching end of life
• Undergoing home or building renovations
You can save up to $6000 on installing high efficiency systems.
Rely On Us For All Things Energy Svaings
Why Choose Integrity Heating & Air Conditioning?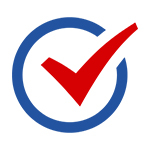 100% Satisfaction Guarantee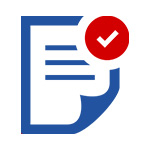 Financing Options Available
Don't Let Your Heater Cause You Despair. Trust Integrity for Heating Installation, Maintenance, and Repair!