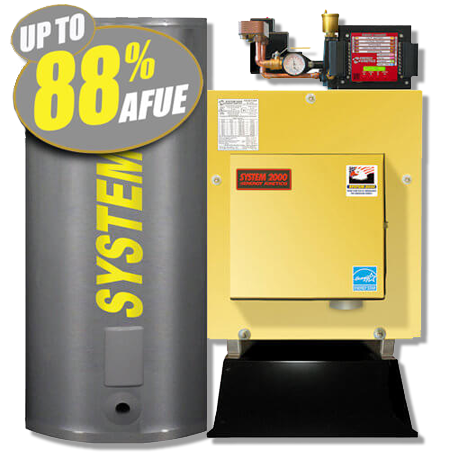 Unparalleled Heating Performance and Savings
The Energy Kinetics Boiler offers unparalleled heating performance.
You'll not only notice in the winter as your home stays warm and comfortable with ease, but you'll see huge savings with each energy bill. Energy Kinetics Boilers eliminate flaws and inefficiencies found in conventional boilers by combining heating and hot water in one system. The result lends maximized heating, hot water, and overall system efficiency.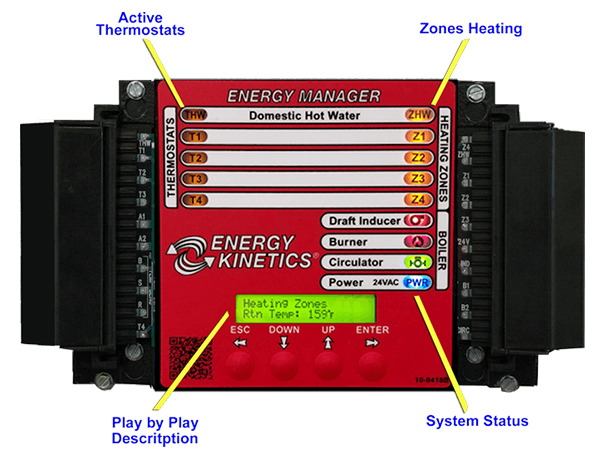 Advanced Heating Performance
The Energy Kinetics Boiler offers unparalleled heating performance with advanced technology that detects extra energy and redirects it to your heater or hot water, resulting in less wasted energy. You'll be able to have hot water that seemingly never ends on demand. This is great for large families who have multiple members showering at or around the same time. Plus, you'll be able to run other water-centric appliances like the dishwasher without worrying about running out of hot water.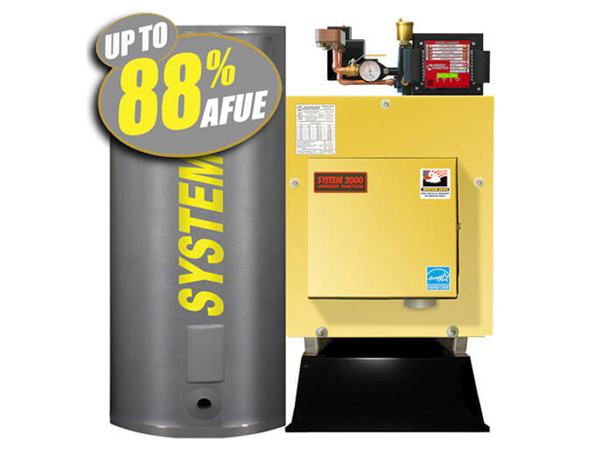 Two-in-One Design
This boiler from Energy Kinetics is a two-in-one design. The boiler and water heater are combined into one unit, which maximizes your space, but also streamlines efficiency. Energy Kinetics' hot water tank uses a high-performance plate heat exchanger to heat the tank from top to bottom. This allows heat remaining in the boiler to be transferred to the tank, which means the tanks finish hot and fully charged, and the boiler finishes "cool" with no wasted heat.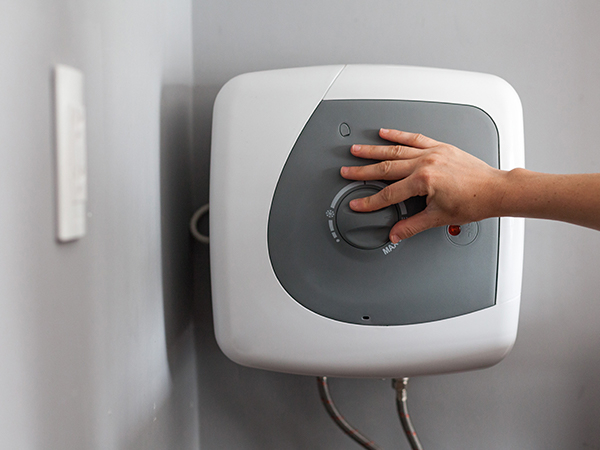 Saving You Money
WIth the Energy Kinetics Boiler, you could save up to 40% on energy bills. If you have an old, outdated boiler or water heater, it's possible you've been noticing a rise in your monthly bills for what appears to be no apparent reason. The reality is, outdated systems release and waste more energy than they should. The advanced technology and the combination of the two systems in the Energy Kinetics Boiler maximizes energy efficiency and doesn't leave room for excess heat to escape or go unused.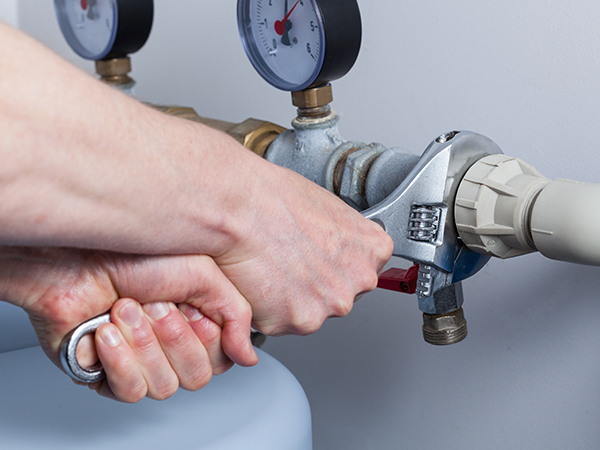 Long-Lasting Materials Reduce Maintenance
The Energy Kinetics Boiler is designed with a high performance ceramic chamber that provides near perfect combustion for clean burning operation. This steel doesn't suffer from cast iron sections and gaskets that can leak and fail like traditional boilers. This innovative Energy Kinetics Boiler can run on natural gas, oil heat, propane, or bioheat. With a higher durability, and lifetime warranties, the need for maintenance is slim-to-none, which will also save you money in the long run! To top it all off, this boiler is the quietest on the market. At only 47 decibels, it's quieter than a microwave!
This boiler from Energy Kinetics is a real game-changer, and we're proud to be able to install these wonderful units in your home. For more information, please contact Integrity Heating and Air Conditioning. If you're sold on the benefits of the Energy Kinetics Boiler, then why wait? Get professional heating installed today!